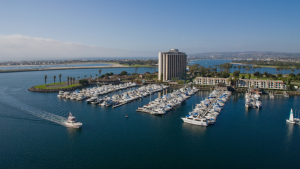 This error message is only visible to WordPress admins
Error: There is no connected account for the user insulatedconductors.
Meeting Agenda
We plan to post an initial agenda no later than 8 weeks before the meeting.
In addition to the PDF agenda, the ICC is using a smartphone/tablet schedule based on the guidebook.com platform.  Guidebook can be downloaded from the "app store" on most smartphones, or by scanning the QR code below.  Then you can easily add our meeting by searching on "ICC" within the app.
If you find any problems or have any questions about our use of Guidebook, please contact Rachel Mosier
Presentations and Educational Program
The Subcommittees will sponsor many Technical Presentations on key topics in their fields of interest.
Attention Presenters: Guidelines for Presentation Material Published in PES – ICC Minutes
The theme of the Spring 2017 Educational Program is Making the Case for Superconducting Cable Systems.  Abstracts of the presentations will be found here.
0.4 IEEE CEUs will be offered for this session.  You must register in order to receive CEUs.  (Please note, in order to receive these credits towards a Florida PE License, you MUST provide Thomas Arnold with your FL PE License number prior to the session.
Registration
Online Registration will open on Monday, April 3rd, and close at 5:00 PM Eastern Time on Friday April 28th.
A spreadsheet is posted here for those that need to calculate registration costs.
We encourage you to register on-line even if you do not plan to pay with a credit card. The option to register and mail a check or to pay on-site with cash or check is also available with on-line registration.
http://www.pesicc.org can be used by everyone, both members and guests, and will speed registration for everyone.  Pre-registration will save you time and hassle when you arrive, as your nametag will be ready and waiting for you.
Please note our new policy on refunds.
For those that cannot register online for any reason, an offline registration form will be posted.
Mini-Expo
This meeting will feature a Mini-Expo for vendors to make table top displays of equipment and services related to the scope of the ICC. You can sign up for a table top display using the meeting Registration form. A list of exhibitors can be found here.  Guidelines on displays can be found here.
New Member Orientation
First Meeting? Want to know more about the ICC? Please attend the Orientation Session on Sunday afternoon. There are many different sessions at ICC meetings and they cover a multitude of subjects related to insulated conductors. Information presented at Orientation will help you find the sessions that are of most interest to you.
Hotel Information
The meeting will be held at the Hyatt Regency Mission Bay.  More details will be posted soon.
Hyatt Regency Mission Bay Spa and Marina
1441 Quivira Road
San Diego, California, USA, 92109
Tel: +1 619 224 1234
Hyatt Regency Mission Bay has set up a special web site for ICC membership to make room reservations for the upcoming meeting.
Please use the following link to make your reservations:
Booking Link:
https://aws.passkey.com/e/48977450
You are encouraged to make reservations early to ensure that rooms are available.
Note: The ICC convention room rate of applies only to ICC registered attendees.  The hotel will have our registration roster; if you have not registered for the ICC meeting, the standard hotel rate will be applied to your bill upon checkout regardless of your hotel registration details.  The ICC rate is only available to registered ICC attendees.
The ICC contract allows for the convention rate to be offered five days before and three days after the convention dates based on room availability.  If for any reason you encounter problems booking a room on-line, please contact the hotel directly by phone at (619) 224-1234 or (888) 591-1234.
The deadline for completing reservations is Friday, April 14, 2017 at 5:00 p.m. Pacific Time Zone.  Reservations received after this date will be accepted by the Hotel on a space available basis at the conference rates.  The Hotel's check-in and check-out times are 4:00 pm and 11:00 am respectively.  Guests are permitted to check in early or check out later subject to room availability.
 Hotel Amenities
Complimentary wireless internet access in guestrooms & public space.
Complimentary access to fitness center.
Complimentary in-room bottled water (2 per day).
Resort fee offered on an optional basis upon check-in which includes:  Premium Wireless Internet, 2 bottles of water in room per day, Local and 1-800 phone calls, Fitness Center Access (waterfront), Complimentary Bike Rentals, Outdoor games (badminton, bocce ball, Ping-Pong, bag toss), Poolside activities, Value Booklet, Access to Business Center, Beach Amenities (Beach chairs, Umbrellas, Sand toys, Water toys) and Bottomless Kids Cup at the rate of $25 per room, per night, plus taxes.
Discounted self-parking at a rate of $25 per night for all attendees
Hospitality Suites
If your company plans to have a hospitality suite in conjunction with this meeting, be sure to see the Guidelines page.
Spouse Activities
Spouse/Guest Breakfast – As always, if your spouse or guest would like to be included in the daily breakfasts from 8:00 – 9:30 AM, please be sure to register them by selecting "Companion Registration" during the registration process.  (The cost is $60 and includes breakfast on Monday, Tuesday, and Wednesday.)
A meeting room will be available for spouse/guest activities and group organization within the hotel each day.
On Monday, May 8, 2017, a tour of the Orfila Vineyards & Winery has been scheduled.  The cost will be $60.00, and pre-registration will be required.
ORFILA VINEYARDS & WINERY TOUR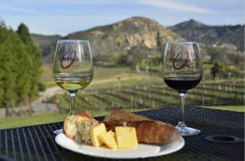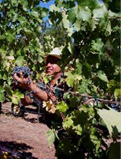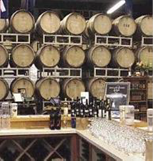 Located in the San Pasqual Valley, Ambassador Alejandro Orfila and his family are the owners of what was once the Thomas Jaeger Winery. Ambassador Orfila has served as the Secretary General of the Organization of American States and as the Argentine Ambassador to the United States and Japan. He is a third generation member of a winemaking family from the Argentine Andes area.
At Orfila guests experience a behind the scenes look at an 8,000-year-old tradition. Guests are introduced to the entire wine making process, from grape to bottle, first-hand and taste wines from California's first vineyards. This 120-acre pristine urban reserve produces some of San Diego's finest wines. Among the varietals produced are Merlot, Chardonnay and Sauvignon Blanc with recent awards for the unique Merlot.
Includes:
Private tour and tasting at Orfila Vineyards, to include:
Private tour of Vineyards & Winery
Wine tasting, based on (5) wines (winery guide will discuss wines)
Souvenir wine glass, (1) per person
Free time to shop in gift shop and explore on own, based on (30) minutes
Uniformed AlliedPRA staff to assist
Chilled Bottled Water
Deluxe motor coach transportation
Applicable taxes and gratuities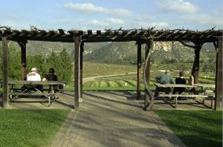 Tourist Information
The nearest airport is the San Diego International Airport (SAN).
The Hyatt Regency Mission Bay is approximately 7 miles (~20 Min Driving) from the San Diego Airport.
Shuttle Service:
Details about various shuttle and shared ride services are available on the airport website here.
Car Rental
San Diego has a consolidated Rental Car Center with a free dedicated shuttle bus to/from the terminals.  The rental car center is located at Rental Car Center at 3355 Admiral Boland Way San Diego, CA 92101
Located inside the RCC, you'll find:
Help Wanted
As a service to our attendees, we provide space on the meeting announcement board for job openings via  "help wanted" postings.  If your company has an opening and would like to advertise to the most talented cable engineers in the world, please feel free to post an ad in the "help wanted" section of our bulletin board at Registration.
PHOTOGRAPHY POLICY AT ALL IEEE MEETINGS & CONFERENCES
Attendance at, or participation in, any IEEE conference constitutes consent to the use and distribution by IEEE of the attendee's image or voice for informational, publicity, promotional and/or reporting purposes in print or electronic communications media.
Video recording by participants and other attendees during any portion of the conference is not allowed without special prior written permission of IEEE.
Photographs of copyrighted PowerPoint or other slides are for personal use only and are not to be reproduced or distributed. Do not photograph any such images that are labelled as confidential and/or proprietary.